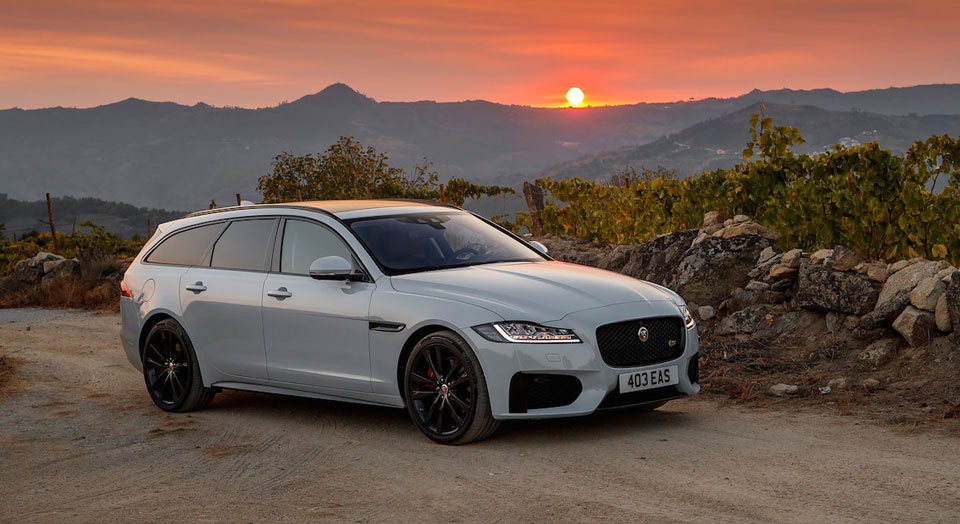 ​
Are you a New York driver near Huntington seeking a versatile and spacious vehicle that has all the amenities of a luxury car? Look no further than the all-new 2019 Jaguar XF Sportbrake from Huntington Jaguar. Newly-designed in 2019 with a mildly-aggressive stance, the XF Sportbrake has an elegant demeanor and an even more opulent interior design highlighted by some of Jaguar's premium luxury features.
This high-end, nimbly crafted wagon boasts an impressive 69.7 cubic-feet of interior cargo space when you fold down the rear seat, giving drivers near Dix Hills immense storage space for when travelling with luggage or taking a road trip with friends. Unlike most other wagons, the XF Sportbrake is unique because of its luxurious connotation, providing a premium, high-class feel when travelling on the roads outside of New York City.
Signature Features
The 2019 Jaguar XF Sportbrake near Dix Hills is redefining what it means to ride with prestige, and comes standard with a suite of signature features, including:
380 Horsepower Supercharged V6 Engine
19-inch Alloy Wheels
All-Wheel-Drive
Rear Self-Levelling Air Suspension
Powered Gesture Tailgate
Front and Rear Parking Aids
Heated Front Seats and Heated Steering Wheel
Aside from an array of interior and safety laden features, the XF Sportbrake is recognized for its extended cargo space and esteemed maneuverability on the roads near Huntington, slowly but surely changing the way people perceive the mid-size, luxury wagon class moving forward in 2019.
Schedule an XF Sportbrake Test Drive Near Greenlawn Today!
At Huntington Jaguar, we encourage drivers from Dix Hills, Huntington, Greenlawn and beyond to get behind the wheel of the all-new 2019 Jaguar XF Sportbrake today and experience firsthand the versatility and spacious adaptability portrayed by this luxury wagon. Visit us online or join us in-person at our showroom to schedule an XF Sportbrake test drive today!