?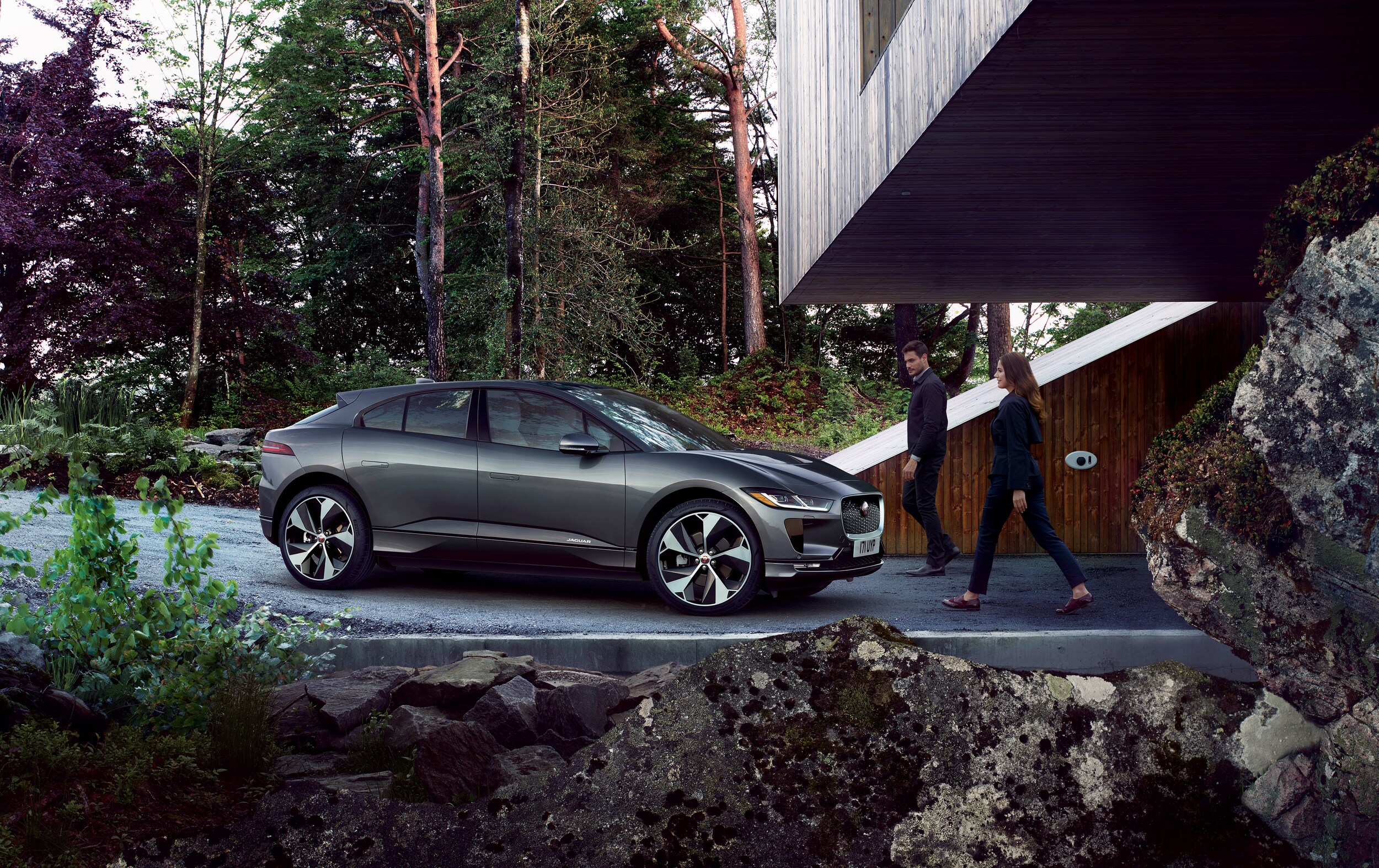 Drivers on Long Island who are looking for an environmentally-conscious SUV with outstanding power and a luxury cabin experience have met their match with our new inventory of the Jaguar I-PACE. Explore everything it can do for you.
All About the Inside of the Jaguar I-PACE
This powerful engine is completely electric, toting a 90-kWh battery around that's capable of 394-horsepower and 512-pound-feet of torque. As evidenced by the numbers, this luxury crossover will provide any driver with the control they crave.
You'll also experience a surplus of storage capabilities. Enjoy 25.3-cubic-feet to utilize behind the rear seats, with an additional foot of space under the front hood for last-minute details. Throughout the cabin, you'll also find a center console with nearly half a foot of storage capacity for odds and ends.
Yet another perk of owning an electric model lies in the seating position. Because the engine takes up less space, the front seats are set further forward than they normally would be, which actually improves the position of the driver.
Owning an EV Model
Some shoppers may be concerned about the practicality of owning a vehicle that has a "range." Let us soothe your fears with these quick facts:
Heating and air conditioning systems can reduce your range, but the Jaguar I-PACE can precondition the interior while it's charging to allow for a comfortable ride that doesn't use up your battery.
Temperatures that are extremely high or low can affect the range. Luckily, the Jaguar I-PACE is equipped with a thermal management system that keeps the battery at its ideal temperature to maximize the range.
Test Drive this Sophisticated Electric SUV Today
Our new inventory of Jaguar I-PACE models is impressive, and we can't wait for drivers on Long Island to experience it for themselves. Stop by and see us to learn more about the capabilities of this innovative vehicle and how it can serve your lifestyle.