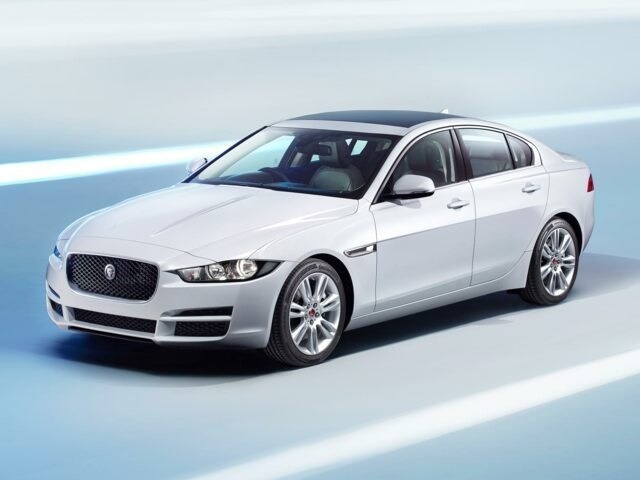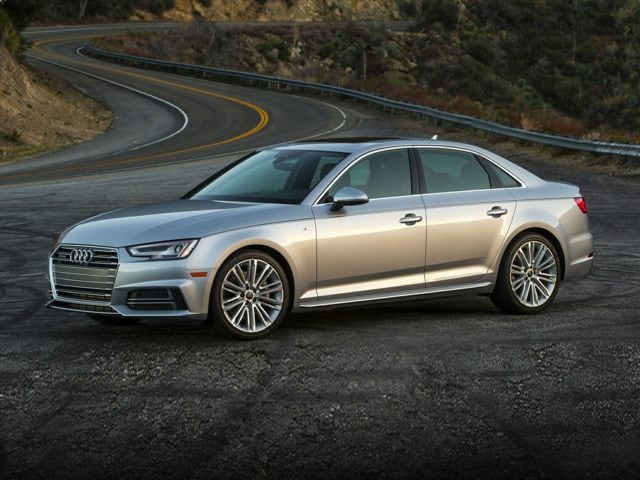 The Jaguar XE Goes Head to Head with the Audi A4: Find Out Which Sedan Comes Out on Top at Our Huntington Dealership
Here at Jaguar Huntington, our team is proud to provide our customers with vehicles such as the Jaguar XE. With its head turning looks and thrilling performance, this luxury sedan is not one that's meant to be overlooked. Though, how does it stack up to the competition? Read on below to find out...
The Jaguar XE vs. The Audi A4
When it comes to shopping on a budget,

the Jaguar XE offers a price that's far more wallet friendly than its Audi competition

. Not to mention, with an array of great lease deals available, you'll be sure to get the most bang for your buck when choosing the new luxury sedan over the Audi A4.
While a more competitive price tag is attractive, the Jaguar XE has much more to offer than that. Unlike the Audi A4, this year's XE boasts spacious seating for up to five passengers along with a trunk that offers enough room for you and all of your friend's gear. Whether you're heading out for a night on the town or for a weekend away with friends, the XE is the car to choose.
Along with a more spacious cargo area,

the XE also comes outfitted with a larger gas tank than the Audi A4

. For our Huntington, Long Island, Dix Hills, Smithtown and Great Neck area customers, that means less stops at the pump and more time on the road.
If you find yourself craving a tech-savvy driving experience, then look no further than the Jaguar XE. Featuring the InControl Touch multimedia system, features such as navigation, Bluetooth, climate control and Jaguar InControl Apps will be right at your fingertips.

Sadly for the Audi A4, this system is exclusive to the Jaguar brand

.
Perhaps the most exciting thing about the Jaguar XE is its best-in-class warranty program. Standard with Jaguar EliteCare, you'll enjoy 5-years/60,000-miles of warranty covered along with complementary scheduled maintenance, roadside assistance and Jaguar InControl Remote & Protect. Unfortunately, the Audi A4 doesn't come accompanied by this advantageous program.
Overview
As competitors in the same class, the Jaguar XE and Audi A4 have some distinct similarities. Both are mid-size luxury sedans. Both offer premium style and materials. Both feature modern safety and technology features. Both emphasize refined performance and passenger comfort. But while they seem very similar on the surface, each takes a distinct approach to the mid-size luxury sport sedan style.
Styling
The XE's and A4's exterior design differences betray a difference in aesthetic philosophy. While both have an athletic stance, the difference lies in the lines. The A4's styling is subdued, yet angular, with emphasis on edges and creases. By contrast, the XE has smoother, more organic lines and seems to sit back on its haunches, ready to pounce.
Engine Options
The XE edges out Audi's A4 when it comes to power and variety. The A4 has two variants of its 2.0-liter TFSI engine available -- one with 190 horsepower and 236 pound-feet of torque, and one with 252 horsepower and 273 pound-feet of torque. The XE offers impressive power with its 340-horsepower, supercharged V6. For those looking for both fun and efficiency, an available diesel engine achieves up to 43 mpg highway while still putting down a punchy 317 pound-feet of torque.
Handling
Both the XE and A4 have available all-wheel drive for tight, planted cornering. For those who don't opt for all-wheel drive, the XE comes with standard, sporty rear-wheel drive. The A4, on the other hand, features standard front-wheel drive.
Technology
Both the XE and A4 come with a range of tech features expected in a modern luxury sport sedan. Both have optional heads up displays, app interfaces, selectable dynamic drive modes, and more. Both use driver assist features like blind spot monitoring and rear cross-traffic alert, but the XE gets a leg up with the addition of drowsy driver monitoring.
Trim Levels
The Audi A4 offers three trim levels: Premium, Premium Plus, and Prestige, each with a progressively longer list of standard features. The XE gives drivers more variety to choose from with four available trim levels, including base, Premium, Prestige, and R-Sport. Each level provides a distinct experience. While the A4 has a lower starting MSRP at $34,900, the XE offers a wider pricing range -- from $35,895 to $58,995. This pricing range gives an XE option for virtually any buyer in the luxury sport sedan market.
Conclusion
With a high standard of excellence across the board, it's hard to find a bad car in the luxury sport sedan segment. Both the Jaguar XE and the Audi A4 uphold this standard, but the XE is more suited for those who love spirited driving. The XE puts down impressive power with its supercharged V6. Drivers can either use that power for precision cornering with available all-wheel drive, or get more playful with rear end using standard rear-wheel drive. Add to that spirited performance a dose of eye-catching good looks, and it's easy to see the Jaguar XE is a winner.