Welcome to Jaguar Huntington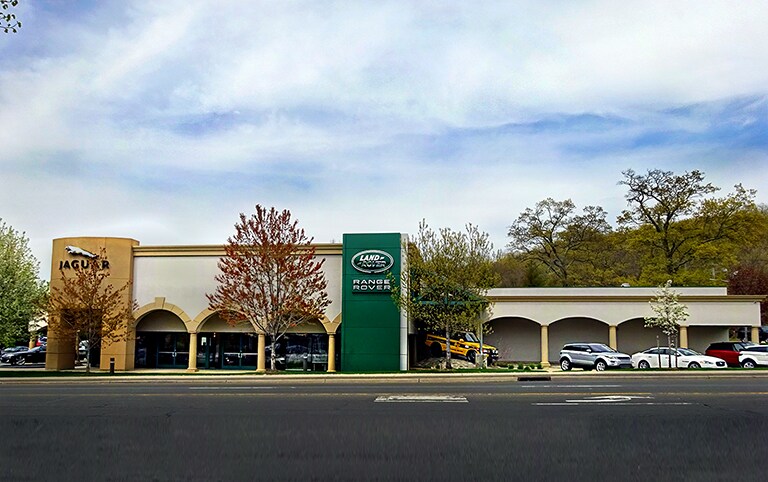 Learn More about Jaguar Huntington
Enjoy a Premier Shopping and Ownership Experience when You Shop with our Team
When it comes to shopping for a new Jaguar, there no better place to visit than the showroom at Jaguar Huntington on Long Island. Just a short distance away from New York City, our team has served the automotive needs of our Queens, Dix Hills, and Smithtown residents for many years. In that time, we've committed ourselves to putting the needs of our Suffolk and Nassau County area customers first. Our team understands that both purchasing and owning a car can often feel like a hassle and that's why our team is so committed to providing each of our customers with an exceptional shopping and ownership experience from the moment they arrive in to our New York showroom.
Whether it's a new or pre-owned luxury vehicle that you have on your mind, our team will be more than happy to help you find your perfect automotive match. Not only will we take in to account all of your daily driving needs, but we'll also consider what kinds of features you hope to see in your next vehicle so that we can be sure to put you behind the wheel of a car that perfect complements your lifestyle. Of course, with the help of our knowledgeable finance team, we'll also take great care to ensure that the vehicle of your choosing fits within your monthly budget.
At Jaguar Huntington, our team is here to do much more than simply put you behind the wheel of a luxury sedan or SUV. We understand that finding a reliable auto shop in Huntington can often make for a stressful search and that's why we aim to provide each of our customers with quality vehicle maintenance services that they can have confidence in. Whether your Jaguar is due for an oil change or needs a part replaced, you can rely on our expert team to have you vehicle back on the road in pristine condition.
If you're interested in learning more about the team at Jaguar Huntington and what we can do for you, we invite you to visit our showroom today. Conveniently located in Huntington, NY and just a short distance away from Dix Hills Plaza and the Walt Whitman Mall, our team looks forward to welcoming you in to our showroom for an exceptional car shopping and ownership experience.
Jaguar Huntington is a proud member of the JLR Long Island Group.  For over 25 years, our Long Island stores have served the New York region with distinction, winning prestigious factory awards such as Dealer of the Year and Marque of Distinction. What this means to you is that we can offer you the most advanced, the most powerful, the most complete luxury and all-terrain vehicles in the world, supported by exceptional product knowledge and customer service.

JLR Long Island currently includes locations in Glen Cove, Huntington, and Southampton. Our dealerships throughout Long Island have built their reputations on providing courteous, honest service, and real-world automotive expertise. Our customers appreciate the way we do business, and we know you will too.