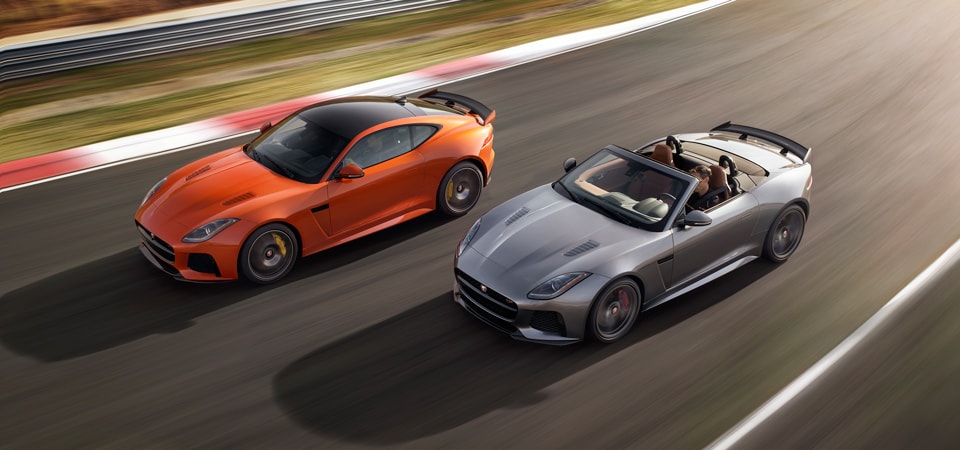 Take Your Jaguar Performance Experience to the Extreme Behind the Wheel of the High-Powered Jaguar F-TYPE SVR
Our Huntington, NY Jaguar dealership is home to more than a few aficionados of the Jaguar drive-time. We've explored the cutting-edge capabilities of models like Jaguar XE and XF, all the way to the upper echelons of the Jaguar XJ. But when it comes to a suite of performance features to compete with the apex of the Jaguar line, it's an understatement to say that the Jaguar F-TYPE SVR proudly stands out. The coupe is a two-door powerhouse that must be experienced firsthand to be believed.
F-TYPE SVR's uprated 575-horsepower, 5.0-liter V8 engine defines the energetic right out the gate. A twin vortex supercharger keeps drag and surge to a minimum while 516 pound-feet of performance torque metaphorically shreds tires, rocketing the car from zero to 60 mph in little more than 3 seconds. What's more, Jaguar's F-TYPE iteration can achieve a top speed of 200 blistering miles per hour, all-wheel drive and Intelligent Driveline Dynamics works in tandem with an Electronic Active Differential to optimize traction for a stable ride with impeccable dynamics. 
Torque Vectoring puts F-TYPE SVR on course for handling precision, too, with individual inside front- and rear-wheel independent braking control to rein in turning forces. Satin Grey split‑spoke, 20-inch alloy wheels and unique 10-mm-wider Pirelli P ZERO™ tires take about 30 pounds off the vehicle when compared to standard F-TYPE wheels. Plus, the coupe's agility sees further enhancement thanks to a lightweight Titanium and Inconel® exhaust system as well as lighter-than-conventional rear suspension knuckles and the option to install a Carbon Ceramic Matrix Braking system. These available brakes reduce unsprung weight by an additional 46 pounds over standard.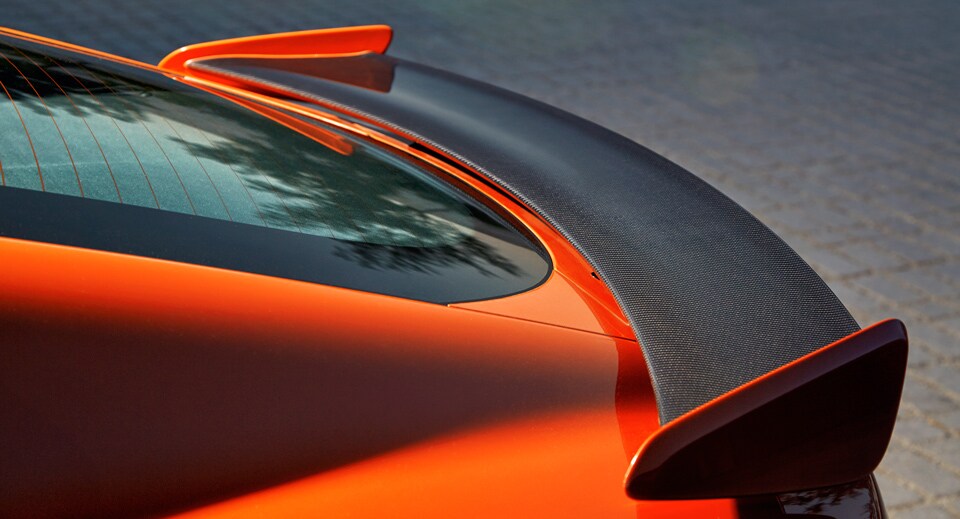 You'll likewise find the aerodynamics to kick your drive up several notches the order of the day in Jaguar F-TYPE SVR. The combination of a precision front splitter and a wider, active aerodynamic carbon fiber rear spoiler ratchet up downforce, reduce drag by 2.5 percent, and quash the car's lift coefficient by 15 percent. These square up F-TYPE SVR against some of the lithest of speed demons. What's more, F-TYPE SVR's large-intake-equipped front bumper, smooth front underfloor, and rear venturi smoothly shunt air through the engine bay and wheel arches, enabling the two-door to cut quite a figure while cutting through the air with speed-dependent help from Electric Power Assisted Steering.
But no sport drive is complete without the finishing touches of creature comforts and the perks of premium convenience tech. F-TYPE SVR ensconces driver and passenger alike in quilted performance seating, the cockpit and cabin bedecked with ultra-modern finishes. Plus, Navigation Pro GPS capability comes standard, with turn-by-turn voice guidance, junction view, and dead-reckoning functionality to help you reach a world of destinations, even where GPS signal strength lags.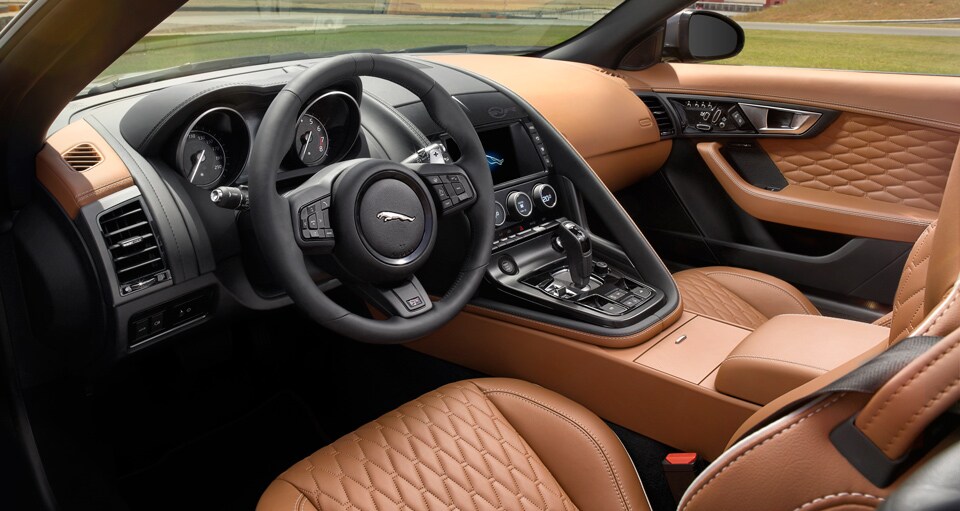 Prefer to immerse yourself in the musical experience on the road? The Jaguar's 380-watt Meridian sound system keeps your favorite media coursing through 10 speakers comprehending 2 subwoofers, while Digital Signal Processing and advanced Cabin Correction algorithms keep playback tailored true-to-life, matched to F-TYPE SVR's acoustics. Last but never least, InControl Touch Pro brings together the F-TYPE SVR experience with seamless connectivity and entertainment access made possible by an easy-to-use interface.
We at Jaguar Huntington are sure that if you treat yourself to a spin in a Jaguar F-TYPE SVR, you'll not only find its design further and highly personalizable to your needs, but also a world apart from the competition. You're welcome to peruse our inventory of new Jaguar vehicles in Huntington, NY, and when one catches your eye, feel free to stop by and visit us here at 1249 East Jericho Turnpike, Suite A!