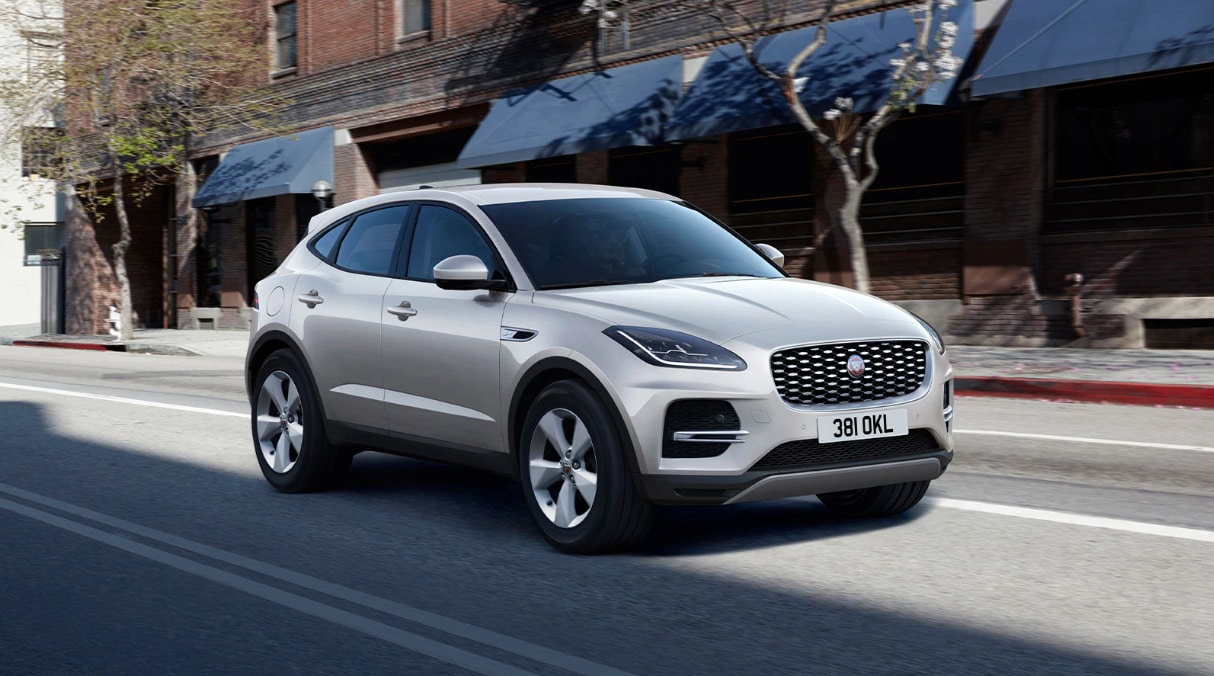 Legendary Jaguar Performance in an Eye-Catching, Compact SUV - Meet the Jaguar E-PACE in Huntington
More than just another SUV, the Jaguar E-PACE has the style that drivers love about crossovers, with the heart of a wild and powerful beast beating under its hood. It artfully combines all the prowess and performance that have made the Jaguar brand name iconic with generations of drivers, with the user-friendly style and size that makes navigating Long Island traffic a breeze. Ready to learn more and take home this world-class SUV for yourself? Let Jaguar Huntington fill you in with all the inside details.
THE 2023 JAGUAR E-PACE SUV - WHAT'S NEW THIS YEAR?
The most notable change to the 2023 Jaguar E-PACE is the trim lineup. The P250 SE model is the only available E-PACE model this year, with previous years' P250 and 300 Sport no longer available. 
Adaptive Cruise Control with Stop and Go has now become standard, while the new available Premium Black Pack brings adaptive dampers, gloss black wheels and exterior accents. The side window surrounds of the E-PACE are now finished in satin black, rounding out the sleek look that the model shines with.
POWER AND PERFORMANCE
With only one trim available, the 2023 E-PACE focuses all energy and performance into the P250 SE, which carries the nine-speed automatic transmission and standard all-wheel drive seen from previous model years.
The 2.0-liter i4 gas engine churns out 246 horsepower and up to 269 pound-feet of torque. Ever capable, the E-PACE can also tow up to 3,968 pounds and features wheel options up to 21 inches. 
The roar of the E-PACE can be felt through the model's top speed of 142 miles per hour and its zero-to-60-miles-per-hour mark of seven seconds.