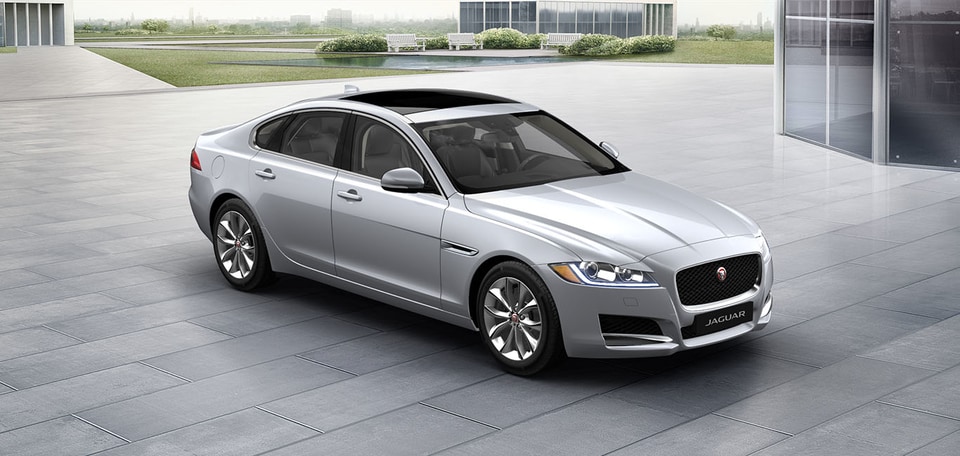 Elegance, Class, and Versatility Unite - The Jaguar XF
Coming in either the sedan version or the Sportbrake version, the XF maintains classic, yet modernly refined style while sporting tight, powerful functionality. What does that all mean? The short answer: smooth driving, lots of power, and style that makes you feel like you're in a spy movie.
Exterior- Lean and Agile
Living up to its namesake, the Jaguar XF is an impressively sleek vehicle. Whether you choose the sedan option or the Sportbrake version, you'll have a vehicle with modern, tasteful elegance. Careful attention was paid to the portions of the XF. Sporting a single, elegant arc which runs the length of the body, culminating at distinctive, wrap-around LED taillights. The exterior is more than just aesthetically pleasing. With Careful thought to aerodynamics, the XF has been rigorously optimized for aerodynamic functionality. 
Interior-  Classy Simplicity
It's humble, but impressive. There's no mistaking the luxury of the XF. With available leather interior options, meticulous craftsmanship, and an available air ionization system (neutralize odors, minimizes bacteria and pollution), the XF doesn't just feel clean, it quite literally has cleaner air.
Technology
Seeing as this is a luxury vehicle, the standard trim options are quite impressive:
Eight-inch version of InControl Touch-screen interface
Rearview camera
380-watt 12- speaker Meridian sound system
Jaguar Drive control (selectable driving modes; standard, Eco, Dynamic, or Rain-Ice-Snow)
Once you move above the base trim option, the features are quite extravagant:
InControl touch Pro (larger touch screen, a navigation system, plus other features)
Front and rear parking sensors
Cooled and heated front and heated rear seats
Adaptive cruise control
Proximity cameras
Traffic sign recognition
Those are just some of the available features!
Performance - Balancing Power and Finesse
Coming standard with an optional diesel or gas engine (diesel: 2.0-liter turbocharged inlin-4 with 180 horsepower; gas: 2.0-liter turbocharged inlin-4 with 247 horsepower), drivers have options right away. If you want, you have the option of adding the 3.0-liter supercharged V6 engine which sports a whopping 380 horsepower. Additionally, you have the available rear self-levelling air suspension system which automatically inflates air springs to counteract the weight of heavy loads (ensuring a level chassis and ride height).
Power, Class, Elegant Options
There's a lot more to offer than just the features listed above. If you're interested in purchasing a new XF, browse our latest inventory online. Or, stop by our dealership and take a new XF for a test drive today!