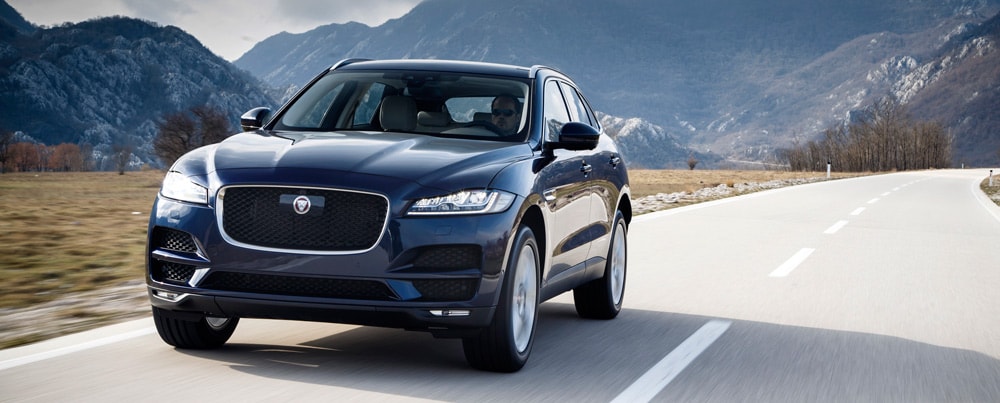 Shop Jaguar's Selection of Diesel Powered Vehicles in Long Island
Here at Jaguar Huntington, our team members are here to help you make an informed buying decision. For many of our Long Island area customers, this means helping them in deciding whether or not a diesel powered vehicle would be the best for satisfying all of their driving needs. Fortunately, when shopping the new Jaguar lineup, you'll be pleased to find that quite a few models are available with a diesel powered engine under the hood.
The Advantages of Choosing a Diesel Powered Vehicle
When it comes to shopping for your next vehicle, there's more reasons than one to consider a vehicle that comes equipped with a diesel engine. Of course, don't just take our word for it. To learn more about the benefits of owning a diesel powered vehicle, we invite you to read on below...
Choose a diesel powered engine and you'll enjoy improved fuel efficiency.
Unlike gasoline powered engines, diesel engines don't need to be revved high for you to experience optimal acceleration.
Diesel powered engines often offer improved towing capability when compared to their gasoline counterparts.
Diesel engines are known to last longer than gasoline powered engines, and are also known for being more reliable.
Which Jaguar Models are Available with Diesel Engines?
Now that you know the benefits of opting for a diesel vehicle, you may be wondering, which vehicles among the new Jaguar lineup are available with a diesel engine under the hood? Well, not to worry! Take a look below to learn more about this year's lineup and which models can be had with a diesel engine...
Jaguar XE: Available with a 2.0-liter 4-cylinder turbocharged Diesel engine under its hood, the Jaguar XE offers no shortage of thrills. Churning out a full 180-horsepower, while simultaneously optimizing fuel efficiency, this year's Jaguar XE is the ideal pick for diesel shoppers interested in taking the wheel of a luxury sedan.
Jaguar F-PACE: Available with a 2.0-liter i4 turbocharged Diesel engine, this year's Jaguar F-PACE utilizes a variety of innovative technologies to provide its driver with an effortless driving experience. Optimizing both performance and fuel efficiency, this diesel powered SUV is on that truly aims to please.
Jaguar XF: Available with a 180-horsepower 2.0-liter 4-cylinder Turbocharged Diesel, the new Jaguar XF offers both the ultimate in performance and refinement. Based on a compact aluminum block, and utilizing the latest in advanced technology, this engine makes nary a compromise when it comes to performance and fuel efficiency.
Visit our Long Island Area Jaguar Dealership to Learn More
If you're interested in learning more about the benefits of purchasing a vehicle with a diesel engine, we invite you to stop by our showroom today. Our team would be more than happy to get you acquainted with Jaguar's current diesel lineup, and will gladly get you setup for a test drive. Conveniently located in Huntington, NY and just around the corner from Queens, Dix Hills, and Smithtown, we look forward to welcoming you in to our showroom soon.