Research and Explore New Jaguar Luxury Cars & SUVs near Huntington, NY
If it's luxury that you want, that's what you'll get when you lease or purchase one of our new Jaguar cars or SUVs, for sale here at Jaguar of Huntington! Our new Jaguar model lineup contains a perfect vehicle for everyone. Whether you desire a small sports car or convertible, or you prefer the extra practicality that comes along with driving a luxury crossover or SUV, we're here to provide you with the right new vehicle!
Interested in learning more about the new Jaguar model lineup? Here at Jaguar Huntington, we want to make sure you're as informed about your options as possible. Thus, we're going to run through some of our most popular Jaguar models, below. Read on to learn more!
Jaguar Luxury Cars
Looking for a distinctive and well-appointed luxury car? Here are some of our most popular Jaguar luxury car models.
Jaguar F-TYPE Coupe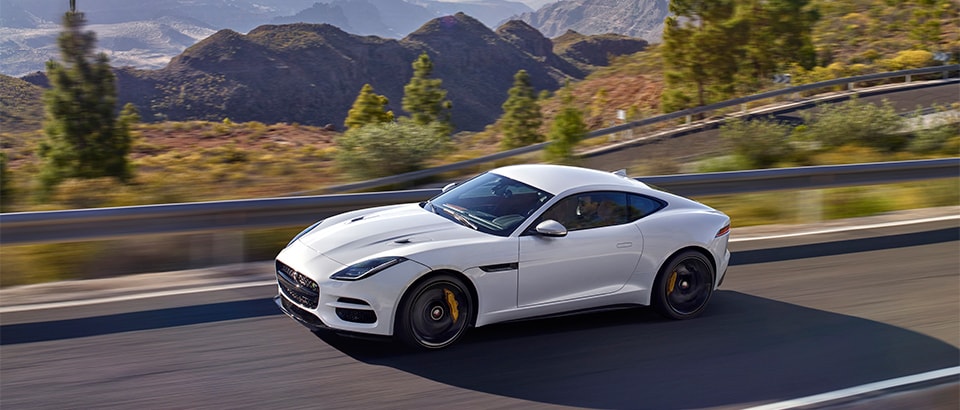 The Jaguar F-TYPE Coupe boasts a potent engine and ultra-lightweight, stiff chassis designed to provide maximum driving enjoyment, whether you're heading east towards the Hamptons for a weekend getaway, or west towards the city for a weekday business trip. What's more, the F-TYPE Coupe impresses with an elegant yet aggressive exterior, and high-tech, comfortable cabin.
Jaguar F-TYPE Convertible

Like the Jaguar F-TYPE Coupe the Jaguar F-TYPE Convertible is poised to perform. But this Jaguar model also has an ace up its sleeve - it's retractable roof - which makes for an open-air motoring experience unlike any other. Feeling the wind in your hair and the sun on your face, and hearing the throaty growl of your F-TYPE's exhaust as you cruise down the road is something you won't likely experience in any other capacity, or any other sports car.


Jaguar XF Sedan

The midsize Jaguar XF sedan is everything you want from your next luxury vehicle, and perhaps even more. Unlike some of the competition, this Jaguar doesn't eschew a conservative style. It provides dynamic proportions and an athletic ride that make it a more fun midsize sedan. But still a luxury sedan, the XF provides plenty of creature comforts, from premium leather to a driver-focused design. For a sportier experience, choose the XF 300, with sport seating and a yellow-accented interior and exterior design.
Jaguar Luxury SUVs
If a Jaguar sports sedan or luxury car appeals to you, but you want increased space to accommodate more people or cargo, or you just prefer the commanding capability of a luxury SUV, one of the following Jaguar SUV models might be a good fit for you.
Jaguar E-PACE

The compact luxury SUV segment is full of choice today. But some luxury SUVs are very different than others. The Jaguar E-PACE is among this special class of compact luxury crossover SUVs, thanks to a uniquely sculptural exterior design, some of the most premium materials in any luxury SUV today, and a modern edge of infotainment technology and safety features. For unparalleled sporty driving dynamics, premium amenities, and more space than a Jaguar sedan, the Jaguar E-PACE is well-worth checking out.
Jaguar F-PACE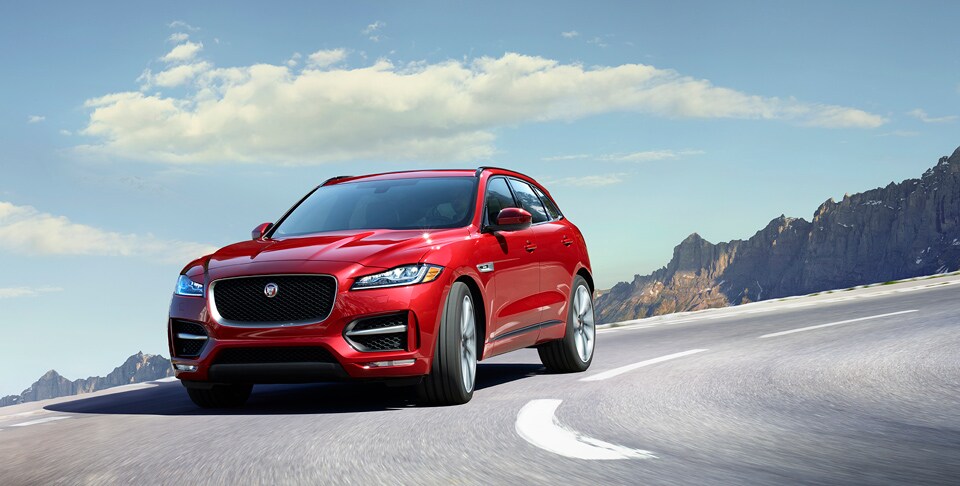 Interested in a luxury SUV? The Jaguar F-PACE provides ample space for everyone you want to take along for the ride, whether you're traveling on or off the Island. The F-PACE also surrounds everyone in supreme comfort, thanks to plenty of luxury touches and a premium design. Touch the accelerator, though, and this Jaguar SUV's sports-car-bred engineering kicks in. Blending power, comfort, and space, the F-PACE is a well-rounded SUV that's poised to be your next luxury vehicle.
Jaguar I-PACE

The Jaguar I-PACE is Jaguar's first entirely electric SUV. This exciting new EV offers luxurious comfort and cutting-edge technology in an exciting, eco-friendly package.
Find Your Next Jaguar near Huntington: Contact or Visit Us Today!
Interested in exploring the new Jaguar model lineup further? Visit our conveniently located North Shore Jaguar dealership to test-drive one of our in-stock models today! You're also more than welcome to contact us online or by phone today with additional questions. We look forward to hearing from you!